Have You Ever Imagined Life Without the Internet? Evolution and Future of Life!
We are lucky enough to be living in an era of unlimited access to the internet. Almost every service has become effortlessly accessible with the increasing use of internet. Internet has introduced virtuality in our lives, we can connect virtually with our relatives, friends, and office colleagues. Our lives have become much more comfortable and effortless with the help of internet services such as online shopping, communication, education, tracking systems, maps, and what not. You are aware of the fact that we will have a greater dependency on the internet in the coming days. But have you ever imagined what life would be like if there is no internet?
Although you know that there was a time around 30 years ago when internet never existed and ancient people managed to do every tedious task themselves without complaining. It was during the'90s that the technology was not improved enough and there was no machinery that would make work easier or no software that would automate tasks. There were no computers that would make work faster and many tasks seemed to be challenging but it was all manageable.
But nowadays as you are aware that everything has changed. There was advancement in science and technology and the 'INTERNET' was introduced and thereafter life became advanced and easier. We should be thankful that we are living in the advanced world where we have so many facilities available to do the most challenging tasks. If we imagine the life without internet in the current situation, it seems impossible to live without internet.
What would happen if we wouldn't have had access to internet in the present scenario?
1. We Would Live an Extremely Boring Life: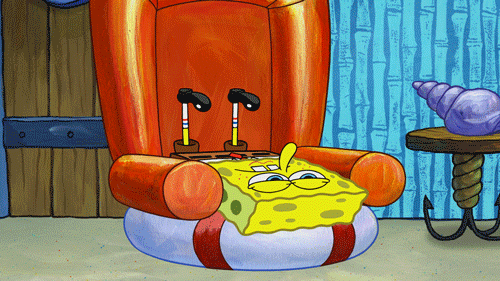 Of course, the phone is the first thing you search for as soon as you wake up and the last thing you look at before you go to bed. There are many sources of entertainment which you find on the internet which allow you to explore new and exciting things. It gives you the opportunity to find old friends as well as to make new friends. Happiness is one of the most important aspects of life and hence internet has helped us get all of it!
2. Finding Routes to Your Destination Wouldn't Be That Easy:
If the technology wouldn't have been so improved as it is now, we would not have the facility to view maps with routes to every place just by turning on an app on our phones. We're lucky because the internet has made us independent of atlases and books containing maps. Now there is no need of referring to books with maps or even asking other people about the ways to reach our destination. We now have the maps on phone with advanced features such as voice guidance that guides us with the exact routes helps us reach our destination with great ease.
3. Shopping Wouldn't Be That Quick:
We would have to leave our all our busy schedules behind and roam on the streets to do shopping if internet wouldn't have been introduced. We would have to leave all our work and get ready and go for shopping before the shops get closed. And if there's a holiday, the shops won't even be available. We would have to go through all this pain even for purchasing the basic household items like a soap, a pen, or a glue. Online shopping through the internet has made our lives hassle-free by bringing the shops to our homes and delivering each and every major and minor item to our doorsteps. We can be carefree and order any item of our choice just while sitting at home or while working.
4. Payment of Bills Would Require More of a Manual Work:
Earlier, people used to visit service centers and government offices to pay their bills. Be it phone bills, TV Cable bills, Water bills, or Electricity bills. It was required to travel to far off places in order to pay bills. Thankfully, the internet has made payment of bills so hassle-free. We can pay all our bills including credit card bills in no time while sitting at home. It saves lot of time and gives a greater flexibility and makes work easy.
5. Almost Every New Thing Would Seem Very Difficult to do if There Was No Internet:
Just imagine life without Google! You wouldn't be able to do anything new by yourself easily because you wouldn't know how to do it. We use google several times a day to solve various problems in our day-to-day life. Google has almost every information that would be needed to solve our problems. YouTube teaches us almost everything we would want to learn. Cooking recipes on YouTube have made cooking a fun for many of us. Thus, we have access to loads of information through the internet.
6. We Couldn't Even See Our Family and Friends Who Live Very Far: